Palad celebrates!
09.12.2020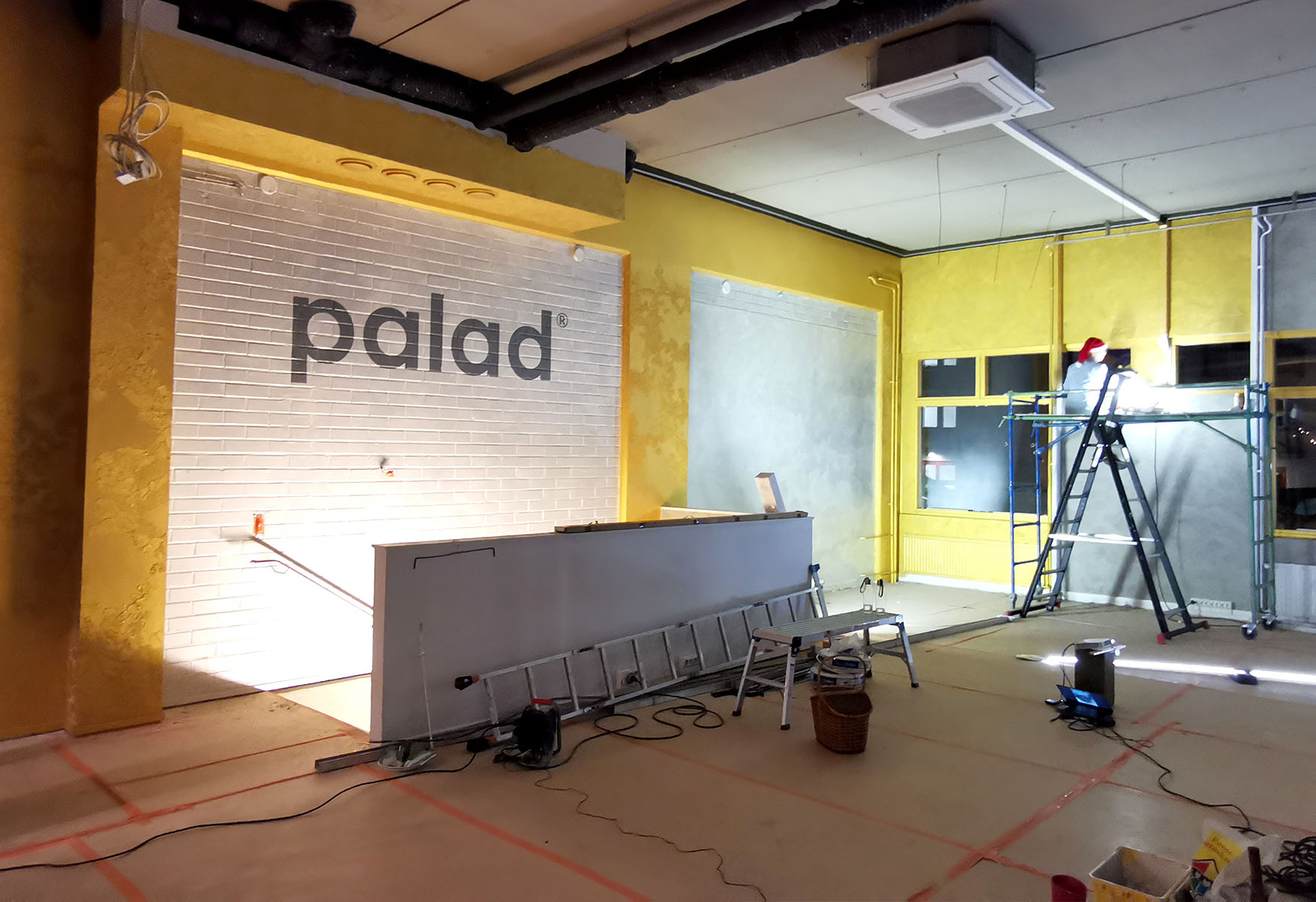 Palad celebrates its 1st birthday! A lot has happened during the year, and in this news we will review the highlights of the year.
The biggest and most important news is the opening of the Palad Showroom at the beginning of next year in the center of Kuopio at Puijonkatu 16. In addition to the Palad furniture, there will be art and events in the Showroom. Palad Showroom is already taking part in the Kuopio's Most Beautiful Christmas Showcase campaign – you can find more information about it in the previous article. Welcome to follow the progress of making public art!
During the year, we have also launched a new product, the Slide table, which is perfect for a telecommuting office, for example. Over the next year, we will launch more new products, which will be seen at the Showroom. Be sure to stay tuned for more information – here you can subscribe to our newsletter.
The Palad brand was supposed to be represented at the 2020 Habitare fair, but due to the prevailing epidemic situation, the fair was postponed to next year. However, you will be able to meet us, because we will participate in the fair next year – see you then!
Have you already read our most popular story of the year? Hanna talked about her journey from a music teacher to a business value producer for the Pa-La team. How did the blue Tuma sofa of Palad relate to the story? Read Hanna's story.
Palad thanks all old, new and future partners for the first, successful year!