Palad Showroom open 22.10.
15.10.2021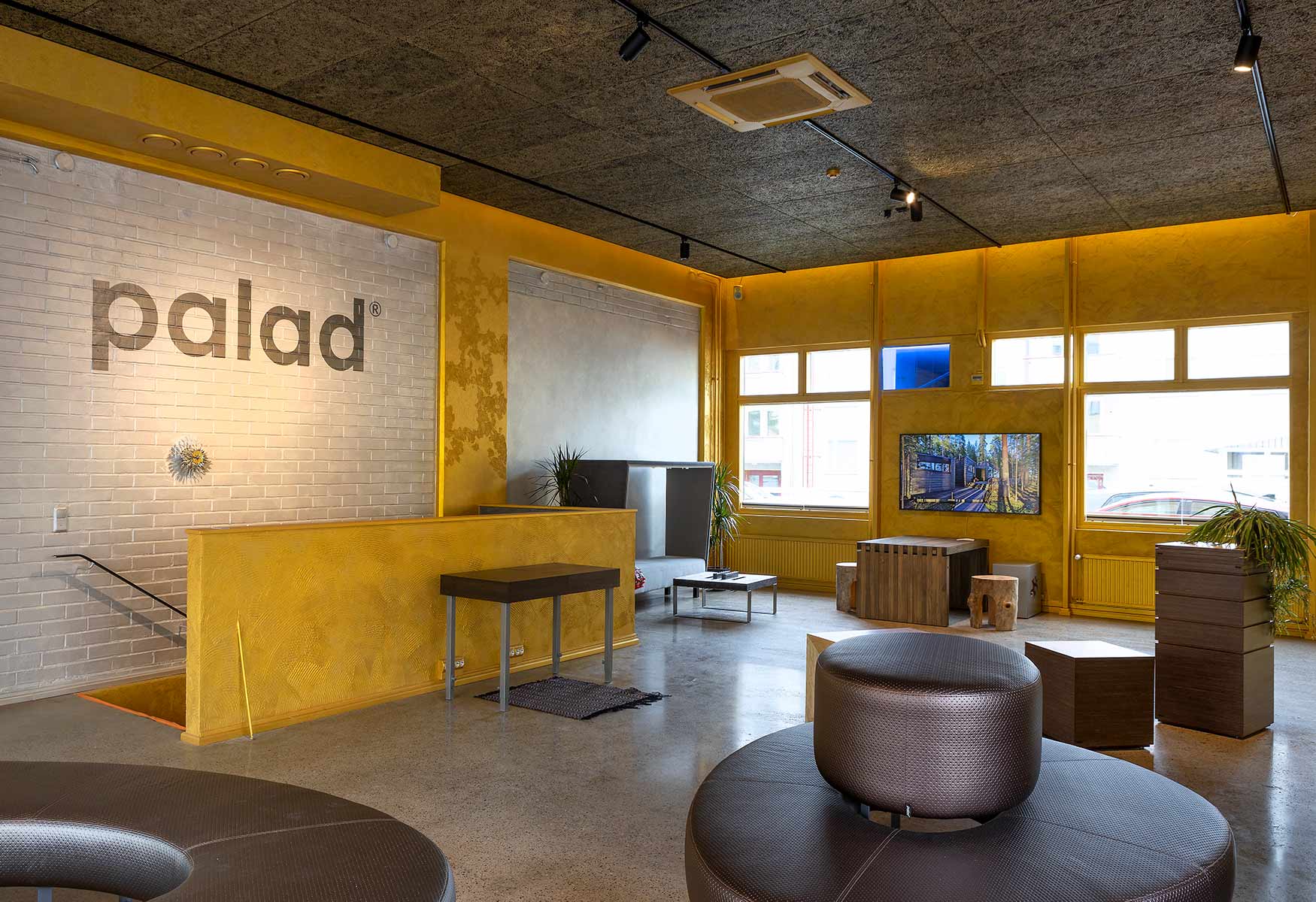 Palad Showroom is open on Friday 22.10.2021 at 12-20. Welcome to experience Palad furniture as well as the Showroom, which in itself is like a work of art with its impressive colors and details.
We will also organize a guided cultural tour on Friday, October 22, 2021 from 6 to 7:30 p.m. The guide is artistic director Jaana Partanen. The tour presents Partanen & Lamusuo Ltd's design sites in the Kuopio city center area. The tour lasts 1.5 h and is carried out on foot. Participation fee 10 € / person. Gathering at Palad Showroom, Puijonkatu 16. The guided cultural tour is especially suitable for anyone interested in art, design and architecture.
You can book your place in advance by e-mail office@pa-la.fi or by phone 050 501 0506.
Palad Showroom is located near Kuopio Market Square, at Puijonkatu 16.