Palad Showroom is ready
01.03.2021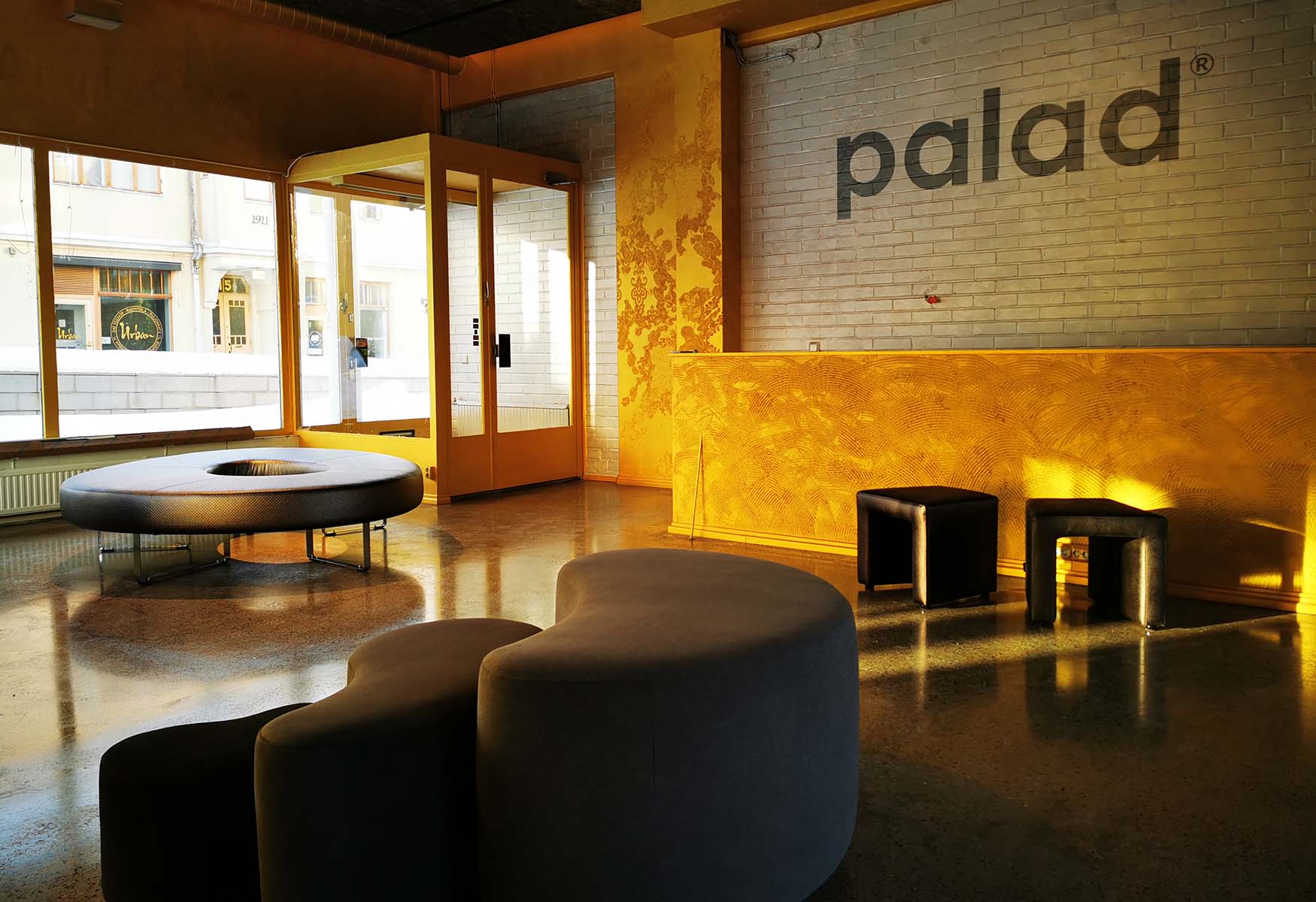 The Palad Showroom at Puijonkatu 16 is now ready. A wide range of Palad furniture is on display; each other more versatile for different needs and at the same time fun for both home and public spaces.
Welcome to see the Palad furniture in a space, which in itself is like a work of art with its impressive walls and works.
The Palad Showroom also serves as a meeting and exhibition space. A similar space combining furniture presentation and art and suitable for meetings is new in Kuopio. The Showroom is located just around the corner from Kuopio square, at Puijonkatu 16.
The Palad Showroom is initially open by appointment. You can easily book a suitable presentation time for you either by sending an e-mail to palad@palad.fi or by calling 050 436 2355. We take into account the corona restrictions and instructions in meetings. Welcome!