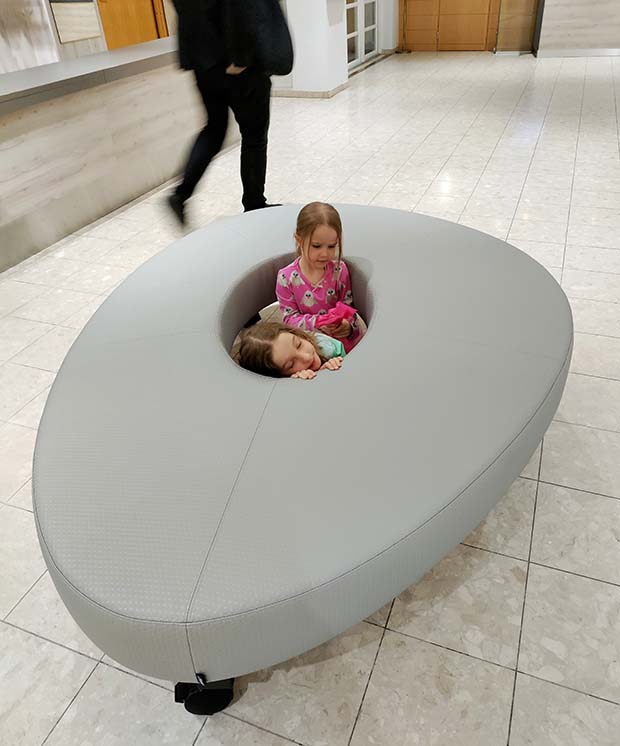 The smallest customers invented new ways of using the TUMA sofa!
See the more on References page!
Locality, customizability and unique design language made the director of the Kuopio Music Center, Katariina Kummala, interested in the furniture of the Palad collection.
The Music Center's new Palad sofas are located in the entrance hall, where they serve all the Music Center's customers. To make the work of the staff easier, wheels were added to the furniture, so now it is even easier to transform the space and change the position of the furniture!