Ismo Noronen from Rautalampi works as a partner in the implementation of Palad's upholstered furniture He manages Sepon kaluste and the Noronen furniture brand. Values are strongly present in the operation and management of Sepon kaluste.
"Values are also important when choosing partners. We want to cooperate with domestic designers who value domesticity. We endorse Palad's idea of local production," says Noronen.
Noronen also considers it important to manage the carbon footprint and to design and implement furniture based on needs. Need-based design and the customization of furniture take into account the person who uses the furniture and the space.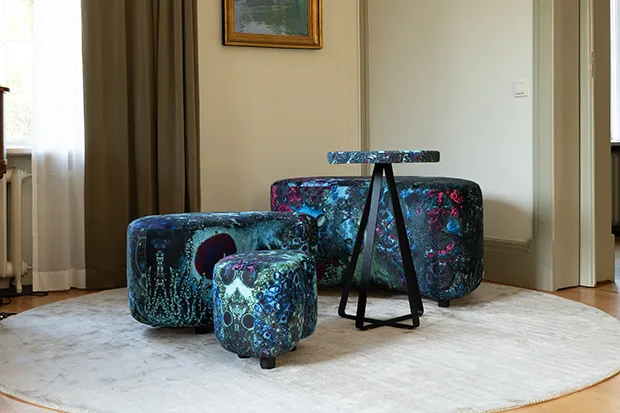 Noronen has been manufacturing the soft furniture of the Palad collection for several decades. The most recent collaboration was art furniture upholstered with Evoluutio textile.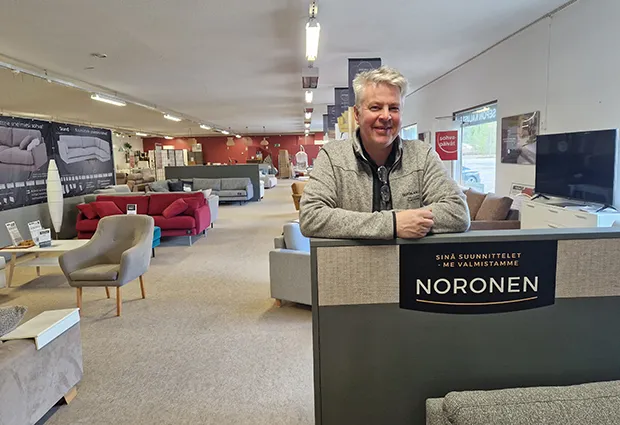 Ismo Noronen manages the Noronen brand and Sepon kaluste store in Rautalampi.
"It's great when you can give the customer exactly the right piece of furniture that suits them. I also combine this with the idea of an empathic footprint: a space designed with users in mind creates well-being."
Noronen sees a harmonious, beautifully furnished space and environment as supporting a calm and balanced life.
"The empathic footprint brought out by Palad also feels like our own and something that we also leave behind with Sepon kaluste. In our own way, we are involved in people's everyday life and we leave a mark on it," Noronen reflects.
Working with local partners and supporting local production are part of Palad's empathic footprint on the world. Palad also cooperates with other manufacturers from North Savo.