The man behind Tattis
14.06.2021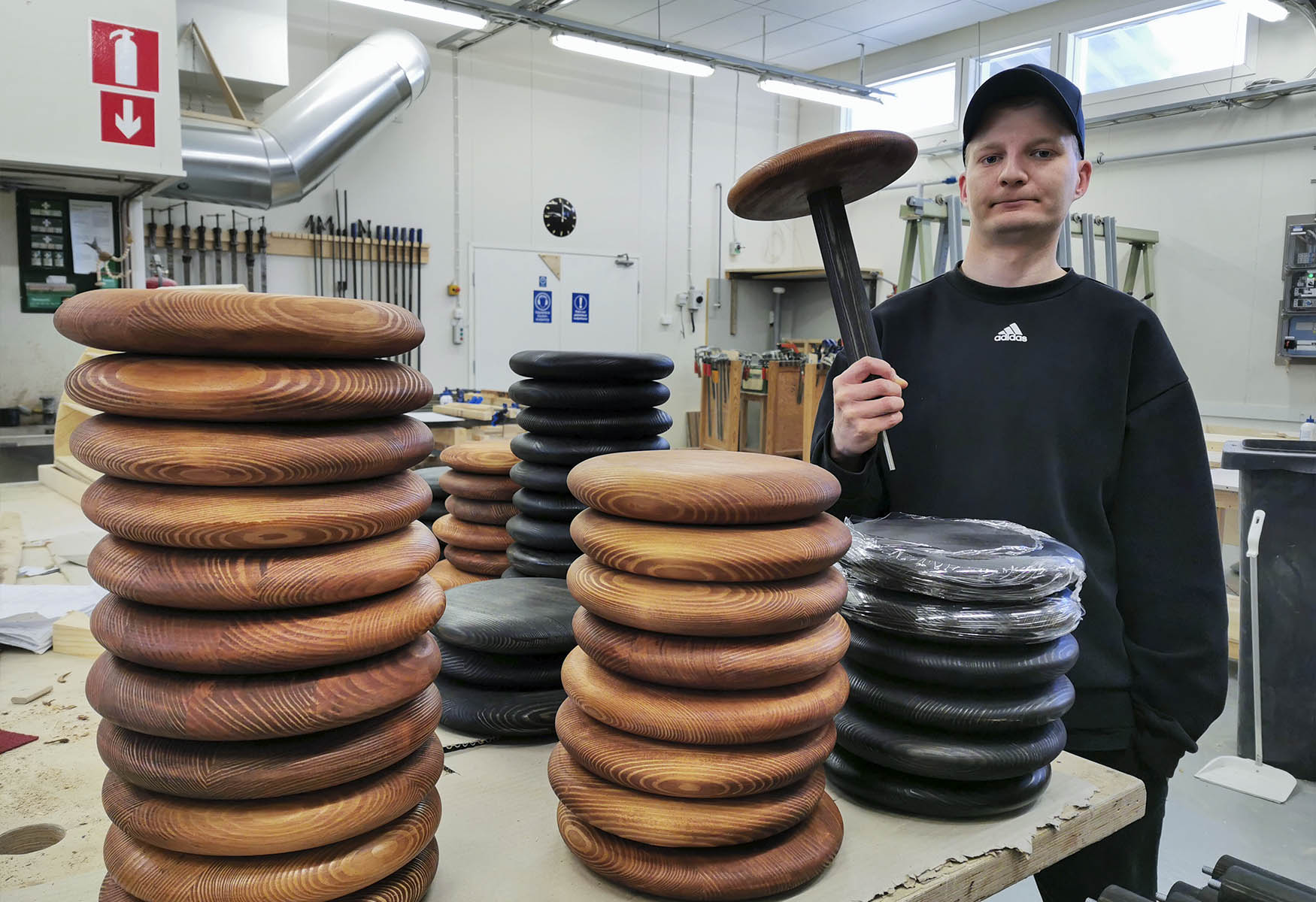 Palad's Tattis stools are hand-crafted. Tattis is a charity product, and the proceeds are directed to Kapua charity project.
Tattis' were made by a wood artisan Riku Marjanen, who studied at Ingmanedu vocational college of culture. He graduated in the spring of 2020, after which he applied to study wood engineering at a university of applied sciences. Another option was to study to become a community educator, which he ended up studying at the South-Eastern Finland University of Applied Sciences in Mikkeli.
"In the future, I will probably work with young people and it would be great if the skills I learned from my carpentry studies could be used in future jobs as well."
Riku says that he appreciates artisans and especially domestic handicrafts. In addition, he really appreciates the fact that there are studies in this field.
According to Riku, the Tattis project was a great experience.
"It was my biggest job so far and it had a lot of different things I could do. I made a cost estimate for the materials, ordered the materials, planned the rules of procedure, made the preparations and kept in touch with the clients as the work progressed, etc. There were also many different and interesting steps in the manufacturing process."
Riku says that after the order was completed, he was satisfied with the feeling when he was able to hand over the finished products. Another great thing about the project was the charity.
"I thought it was great to be involved in charity this way, because with a student's budget one can't really afford to invest financially."
According to Riku, the cooperation with Partanen & Lamusuo Ltd went well.
"Communication was easy and my views were taken into account as well. Good experience as a whole!"