Open doors at Palad Showroom
16.08.2021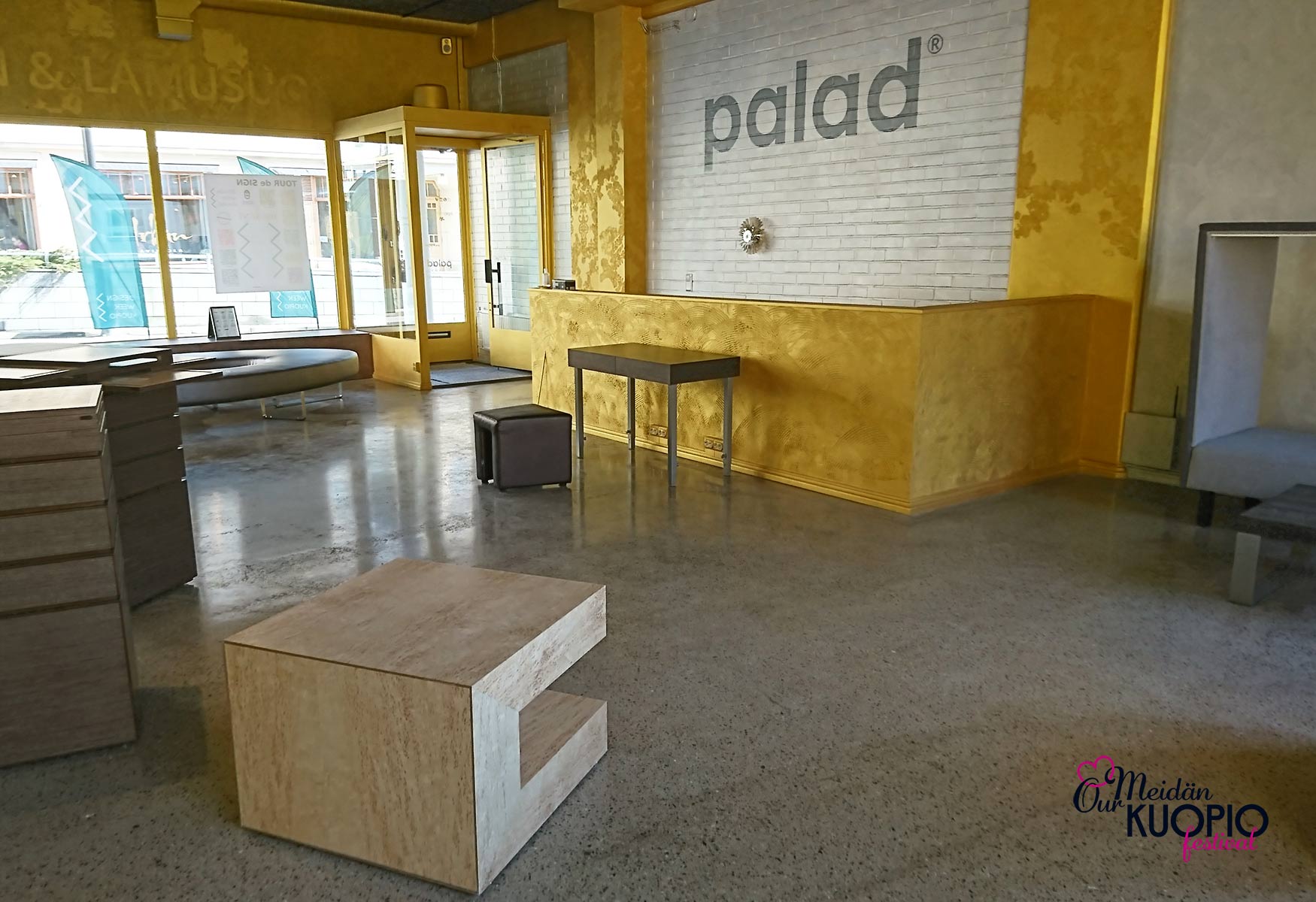 Palad Showroom is open from 30 August to 5 September. Come and see the wide range of Palad furniture!
Now also a FinnArc book on sale, which presents Finnish architecture. The price of the book is 45 €.
Opening hours 30.8.-5.9.:
Mon-Thu 12-18
Fri 12-22
Sat-Sun 12-16
On Friday 3.9. we organize guided walks presenting our design sites in Kuopio.
12:00 Golden memories tour
duration 2,5 hours
participation fee 15 €
carried out by bike, bring your own bike
18:00 Seductive silver tour
duration 1,5 hours
participation fee 10 €
carried out on foot in the center of Kuopio
Pre-register/reservations by a-mail office@pa-la.fi or by phone +358 40 501 0506. More information about the guided tours.
The program of Friday 3.9. is a part of Cultural Walk 2021 organized by several Kuopio-based creative industries. More information on Our Kuopio web site.